Product Name: Two metal sensors prop- the same time version
Three are to version can be chosen.
1) . With audio version, owner can revise the audio of you own;
2) . Non audio version;
Brief introduction
Players take two metallic objects on the sensor or close to the metal sensor to unlock.
Details introduction
1). There are two metal sensors which you can installed into the wall or wooden board.
2). Adventurers need to find two metal objects (any metallic object is ok) to touch this to sensors.
3). When the two sensors all being attached by the metal object or closely positioned to the sensor's surface, the door will open.
How to reset?
Any one of the metallic object away from the sensor, the prop will reset.
Product highlight
1). Owner can choose the number of metal sensor.
2). Owner can choose the audio version or non audio version.
3). Audio can be revised of your own.(Only audio version)
4). This prop is easy to stall.
Prop list
Part1. One 12v controller with two 2m wires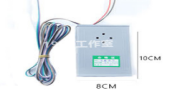 Part2. One 12v power supply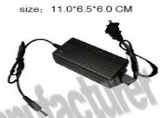 Part3. Two metal sensors(Maximum sensing range: 0-5MM )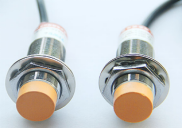 How to revise the sound files ?(for audio version)
Attention: please make a copy of the original sound files in case of wrong operation.
1).Sound file must be MP3 format, Directly change the suffix of the file is invalid
2).The path to the file cannot be changed, if you revise sound files from 01 file then put it back to 01 file, not other files.
3).File names cannot be changed, keep the file name same as original.
How to connect lines with 12v EM lock ?
1). The red line connects EM lock's red line.
2). The black line connects 12VEM lock's black line.