Product Name: Hold hands prop
Three are two versions can be chosen.
1). With audio version, you can revise the audio of your own;
2). Non audio version;
Brief introduction
Adventurers need to use their hands as bridge, people who stay at sides need to fully touch certain point and when this two people hold hands to hands, the lock will release.
Attention
The controller has two wires.
Escape room owners need to package this wire or instead this wire onto big good conductor; For example, adjust the wires into big metallic conductor. It is best if the conductor's square close to the size of one full hand.
Two tips to increase the sensitivity of this hold hands prop.
1. Owner need to package the wire into big good conductor object.
The more square this good conductor has the more easy to trigger.
2. Player need to hold hands fully, player need to hold hands, not to touch fingers, and their hands need to touch the good conductor fully.
The bigger contact area has the more sensitive to trigger.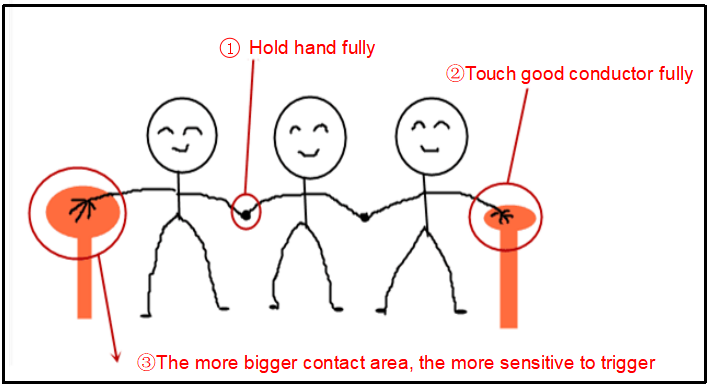 Prop list
One 12v power supply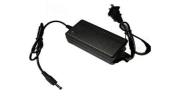 One controller with two wires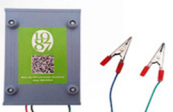 How to revise the audio?(for audio version)

Attention: please make a copy of the original sound files in case of wrong operation.
1). Sound file must be MP3 format, Directly change the suffix of the file is invalid
2). The path to the file cannot be changed, if you revise sound files from 01 file then put it back to 01 file, not other files.
3). File names cannot be changed, keep the file name same as original.
How to connect with 12V electromagnetic lock?
The red wire of the controller should be connected to the red wire of the magnet lock.
The black wire of the controller should be connected to the black wire of the magnet lock

Audio configuration